I got this one at a Checker Auto Parts store. We had to make a trip there because the starter in our truck decided it wasn't going to work anymore. The tag said $4.99 but when it got scanned it only came up $3.99. And I wasn't going to correct the machine, if they wanted to give it me at $1.00 off who am I to say no.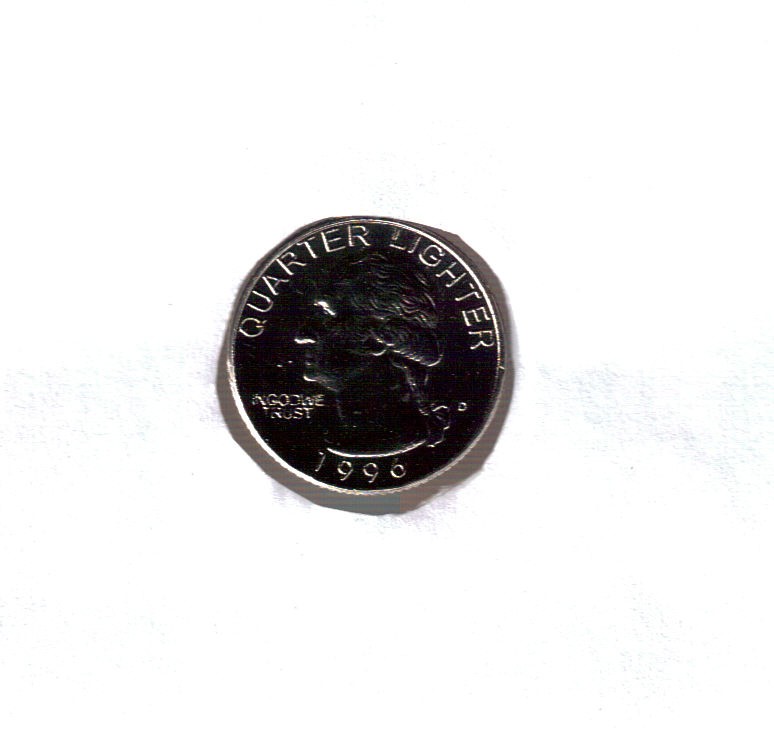 As you can see the year of the quarter is 1996.
It has a green flame, I wonder how long the green flame would last with normal use? I do not use my lighter collection on a normal basis, so I may never know.